TODAY I STOPPED ON A DIRT ROAD
TODAY I STOPPED ON A DIRT ROAD

by Gene Minix

Today I stopped on a dirt road
Out from a little town called Allgood.
I stood for a time and gazed upon
The long rows of cotton from road to wood.

And my mind drifted back
To years so long ago.
In my mind's eyes I saw again
Daddy plowing those long straight rows.

And Mama standing at the kitchen door
Saying ,"Come on the run.
Carry this jug of cold water to your Dad.
It's mighty hot in that summer sun".

And a little barefoot boy walking
Through fresh plowed ground.
And then holding onto the plow
While Daddy drank that cold water down.

And a smile on his face
And a big "Thank you, son".
"And tell your Mama it tasted mighty good
That cold water in this hot sun."

I cleared my throat and my eyes.
Got in my car and turned around.
And thought about those wonderful days
As I drove on back to town.

Wonderful days of long ago.
We didn't have much money but, oh,
We were very rich in so many ways
On that little farm where love did flow.

© Copyright 2013, by Gene Minix.
All rights reserved.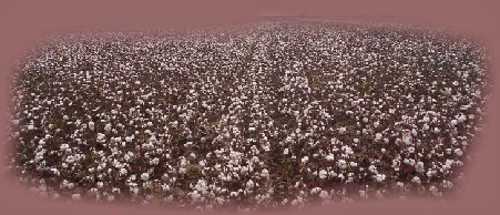 © Copyright 2013, by Gene Minix.